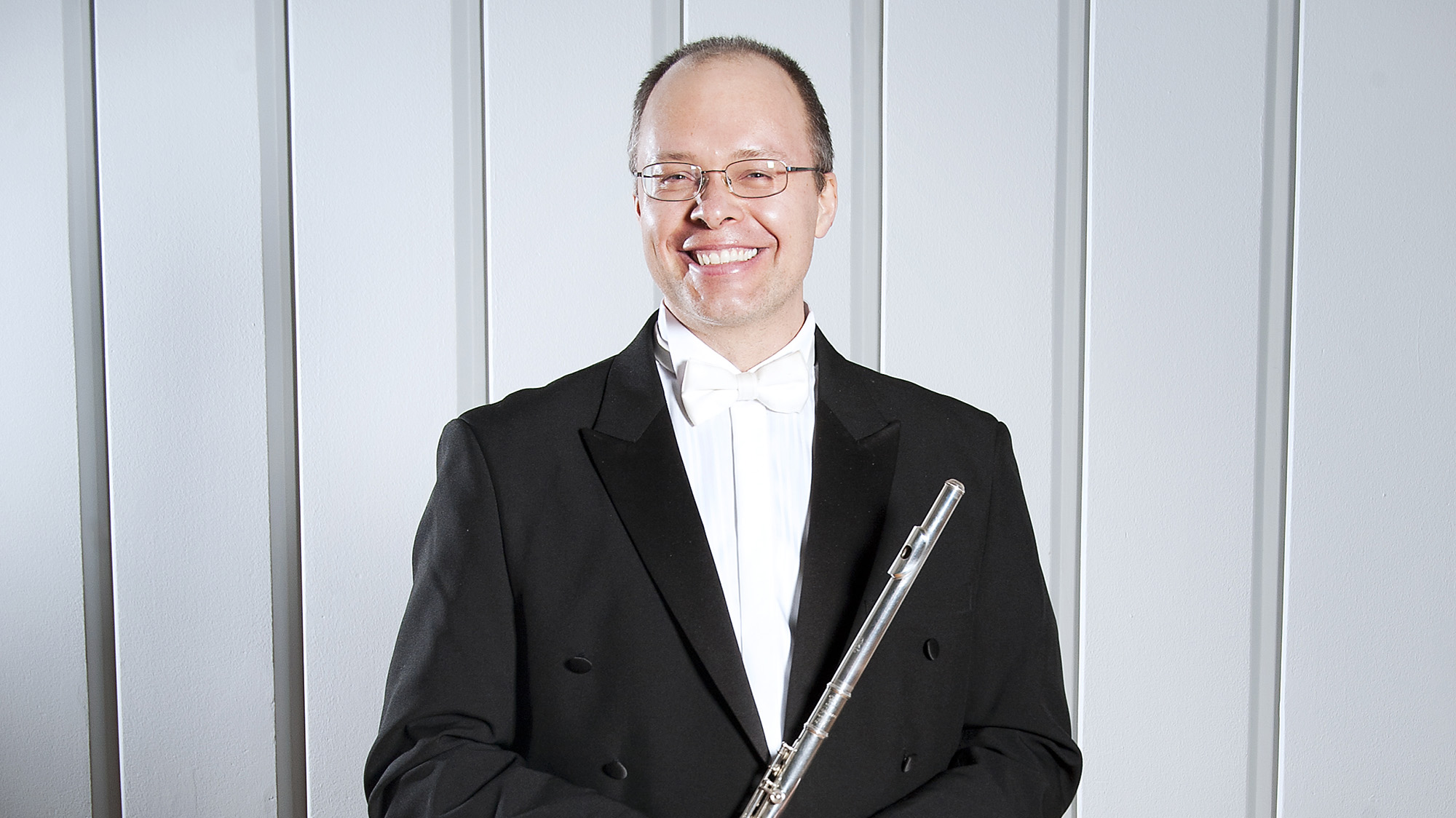 From recorder to a flute
Alexander Viazovtsev loves playing music
Alexander Viazovtsev is a Russian flutist in the Joensuu City Orchestra. He went from southern Siberia to the USA and ended up here, in the city of Joensuu. Alexander joined the orchestra a few years back in the October of 2017. He and his wife have enjoyed Finland and Joensuu so far, telling that it's a wonderful city.
– I don't like big cities, so Joensuu is a perfect size.
After living and studying in Russia, Viazovtsev lived and worked in the United States of America for a long time. Then he had heard of an audition in Joensuu and decided to come. And as you can already figure out, he as a magnificient musician got the job.
Starting with the hardest instrument
Let's get back in time when Alexander lived in Siberia. When he started studying in Russia, he didn't start music with a flute. He saw someone playing a recorder on TV and wanted one from his mom.
– I wanted a toy. Literally. I wanted something to play with, he explains.
And so when he was six years old, his mother gave him a recorder and got him music lessons.
Alexander wasn't big enough to have a flute, so he played a piccolo for the first few years until he grew up a bit and could start playing a real flute.
– I was playing a piccolo, which is a very terrible choice when you start on flute, Alexander tells.
– To start with the hardest instrument of the family, he explaines.
The cultural differences are big
Russian music culture and studying culture are both different from ours. The teachers are more demanding, pushing you to the limits with no stopping.
– They either break you or make you, the flutist states.
The Russian music culture still has a lot of influence from the Soviet time. Even though the country is still full of poverty, the citizens enjoy culture and entertainment.
– I think people in places like that really enjoy culture. Enjoy entertainment because they need to forget about the everyday troubles and feel better, Viazovtsev ponders.
I wish I were a truck driver
Alexander doesn't consider his job a job. He thinks that he's just very lucky to get paid for a hobby he loves doing. "Do what you love doing, get paid for it and you will never work again".
– It's great to play music, great to be playing music for people. It's wonderful.
Alexander also has a few other hobbies, which are not as serious as this. For example, he likes computer games and sports. Viazovtsev used to do boxing, but he has to be careful with his fingers and face, since they are a vital part of his job.
– Sometimes I wish I were a truck driver so I could keep up my boxing hobby, Alexander jokes.
Ota orkesteri omaksesi! Tässä juttusarjassa esittelemme Joensuun kaupunginorkesterin toimintaa ja muusikoita.
Tutustu myös orkesterin konserttitarjontaan: Tulevat konsertit